Back in July of 1997, Nico posted a bunch of flyers around Boston:
The first call he got was from Wendy, but couldn't join the band until after she graduated college.  Other calls included one from a professional dominatrix and several Berklee students who all said they wanted to be in a project.
Later that year, Nico was joined by drummer Brandon Erdos-- they'd played in a quintet in college, and classically trained vocalist / synthesist Susan Hsia.  The three started rehearsing in a space on Boylston street that flooded so much that synthetic poolside grass was used instead of carpets.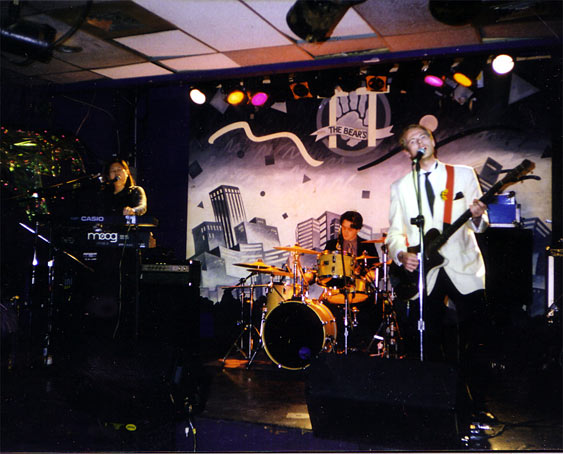 Trocadero played its first show on November 3, 1997, at TT The Bear's place in Cambridge, Massachusetts. Trocadero would rehearse a couple times a week, deal with the flooding rehearsal room (the band had not one, but two wet vacs present at the space), and play out at the usual clubs in the area; Middle East, Kendall Cafe, The Rat, Lizard Lounge, Plough and Stars, Linwood Grill, you get the idea. Susan eventually left the band to pursue a masters at Harvard, and Wendy, who had finished school in NY, moved to Boston and joined.
In 2003, Nico, who loved Bungie's video games (more like works of art) Marathon, Oni, and Myth, was introduced to a new online "cartoon" by his friend Jay. The cartoon (which would soon be categorized as machinima) was called Red versus Blue. Everything was perfect about RvB -- it was funny, incredibly well-written, and had no music. Nico sent an email to info@redvsblue.com with an mp3 file he'd recorded, playing his 1956 Danelectro baritone guitar. That mp3 file would be used as the opening theme to all things RvB.
The band set out to write and record its first song for the series, Blood Gulch Blues. The first version of the song had drums played by Nico and recorded in stereo at the rehearsal space, and then Wendy and Nico would record the keyboards, guitars, and vocals at their respective apartments. Except for the drums, most of those recordings are what are present on the final version of the tune.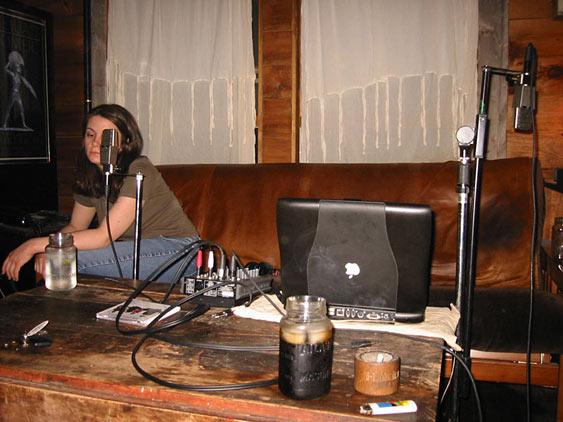 Soon after the first Trocadero record came out, Wendy left the band to join another up-and-coming Boston group. To this day, she works in music technology, and appears live or on record with national acts.
In 2007, the band was joined by Martha Williams on slide guitar and vocals, and Jeff Williams (no relation) on keyboards. Rather than playing at the regular, sticky-floored Boston venues, the band started performing at RvB-based events, such as RvBTO...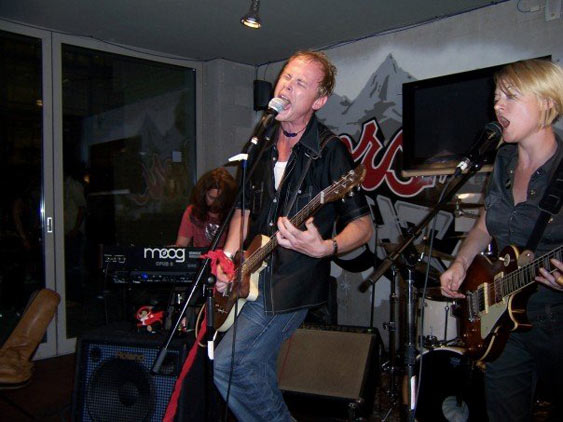 ...or at TTs again when RvB got a booth at Boston Anime:

2009 saw the band's second release, Ghosts That Linger. More recently, Trocadero has shifted from its origins as a three-piece rock band to welcoming collaborations from guest musicians thus going back, in a sense, to the oldest and most literal meaning of the name Trocadero, which is "a place of trade" in 16th Century Portugese.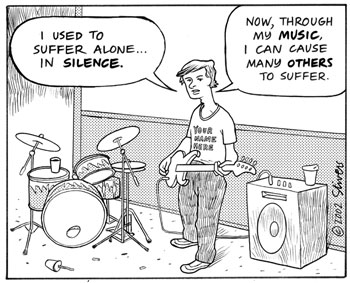 Image courtesy of Mark Stivers