Switched
This is an instrumental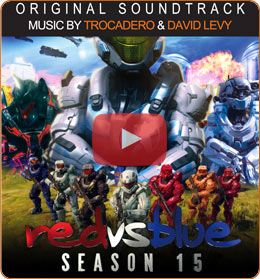 This song is from the album Red vs Blue Season 15 Soundtrack.

A version of Switched was written for RVB13E14 as an underscore for the dialog between the counselor and Locus. Miles and I felt there the cue had too much movement, and we settled for a more drone-like approach for that scene.

Fast forward to pre-production Season 15. I liked how it sounded under Dylan's voice, and so I pitched it to Joe — it became a theme associated with Dylan, and different versions of it were used in Season 15, starting with RVB15E01.