02 Jul 2013
I'm thinking of bringing a few Trocadero hats to RTX if there's enough interest.
They're 100% cotton, including rear adjust strap, one size fits most, logo on front. 20 bucks. Sorry about the awful picture.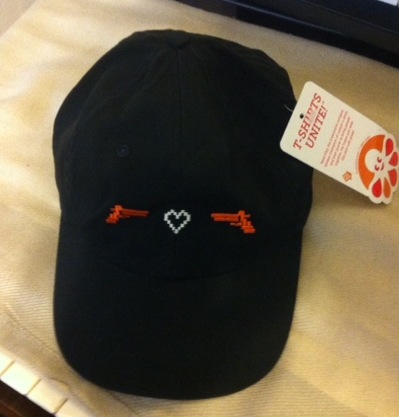 These aren't available anywhere.
Posted by: nico
05 Dec 2012
New Trocadero shirts available for sale at the Rooster Teeth Store!
These shirts were created for RTX -- the orange and white designs are printed on quality dark grey Anvil cotton T-shirts. They're lightweight, durable, and should compete with your favorite 16,384 thread count Egyptian cotton sheets for comfort.
The design features Luke McKay's rendition of a 1950s US Air Force K-1 High Altitude Partial Pressure Helmet.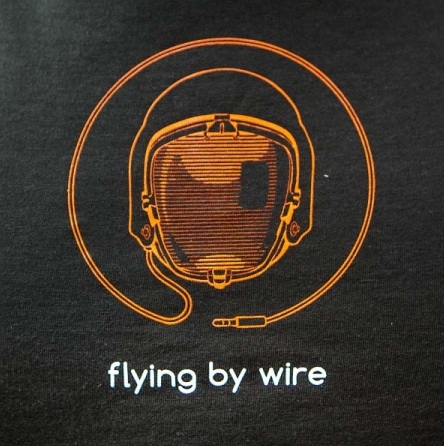 It's the same helmet that's on the cover of Flying By Wire in Art Kane's beautiful 1960 photograph.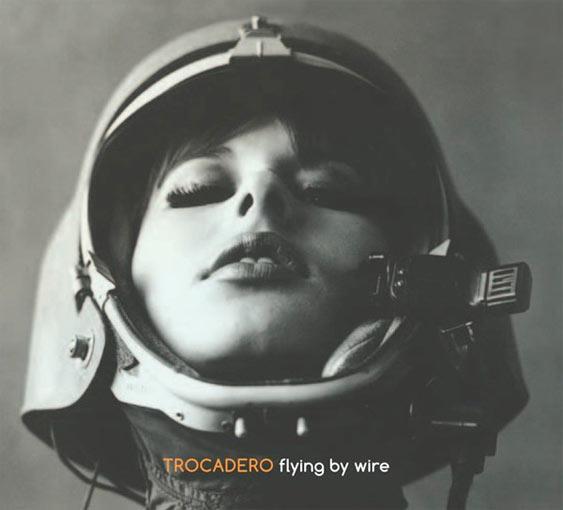 Photo (c) 1960-62 by Art Kane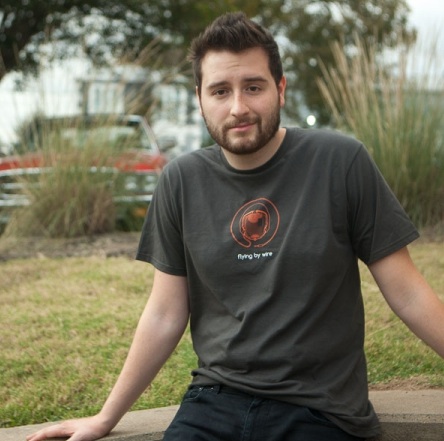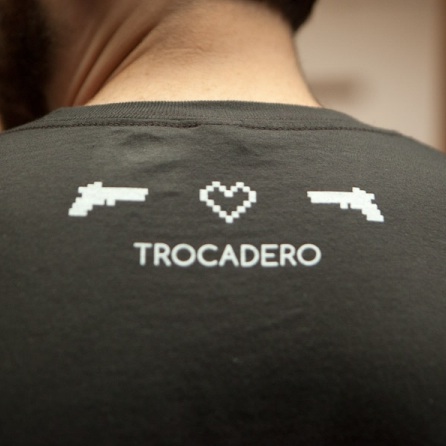 Sexy model: Miles Luna.
T-Shirt Photo Credit: Brian Behm.
09 Jul 2008
RvBTO was a blast, as always -- thanks to all who attended!
In order to cover our travel and hotel costs, we made a few T-Shirts and hats, and we still have a few of those left. Since the quantities are too low to warrant them being put in the Rooster Teeth store, we're going to put them up for sale here. [EDIT: these are all gone.]
Before we do that, however, I'd like you, the awesome cool kids who actually bought shirts and hats, to be our models. In other words, I'd like you to take some pictures of yourself wearing the shirts and / or hats.
If you could keep the following guidelines in mind, that'd be super:
1. The picture should be of you in front of a white, or light, solid wall.
2. The frame of the picture should be from the top of your head to your waist. (Doesn't have to be exact).
3. Take multiple pictures with different expressions, arm positions, etc..
Please also keep in mind that we're going to use these pictures for marketing purposes. If you are not cool with that, please don't submit!
Please send your submissions here.
Thank you!!!
Posted by: nico