14 Items tagged 'Hat'
---
07 Jan 2014
Check out this phenomenal Mac/PC software that parses chords from your mp3s, it's like playing IRL Guitar Hero.
Posted by: nico
---
---
---
26 Nov 2013
Hannah Mickunas has appeared as a guest vocalist on several songs, including Carolina in the Morning and Contact.
Check out her awesome new band Dialedtones:
On SoundCloud
On Facebook
Posted by: nico
---
---
---
23 Nov 2013
Have fun with this one!  I made a guitar tutorial for anyone that wants to learn the Man in Red riff off of the Flying by Wire album.  
-Violet <3
Posted by: Violet
---
---
---
02 Jul 2013
I'm thinking of bringing a few Trocadero hats to RTX if there's enough interest.
They're 100% cotton, including rear adjust strap, one size fits most, logo on front. 20 bucks. Sorry about the awful picture.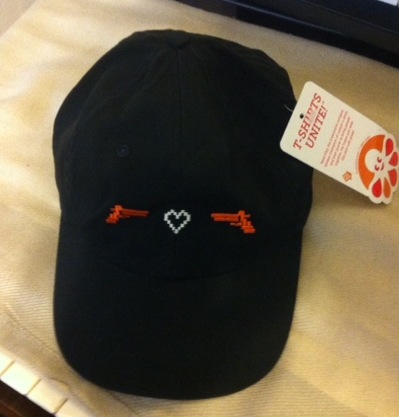 These aren't available anywhere.
Posted by: nico
---
---
---
06 Mar 2013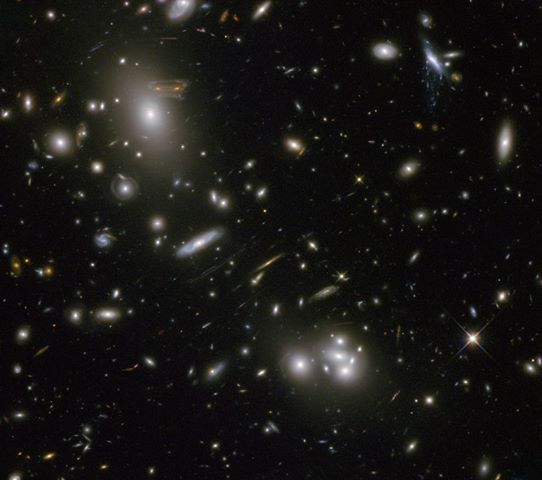 Can you spot the Space Invader in this (untouched) photo taken by the Hubble Space Telescope?
Posted by: nico
---
---
---
02 Feb 2013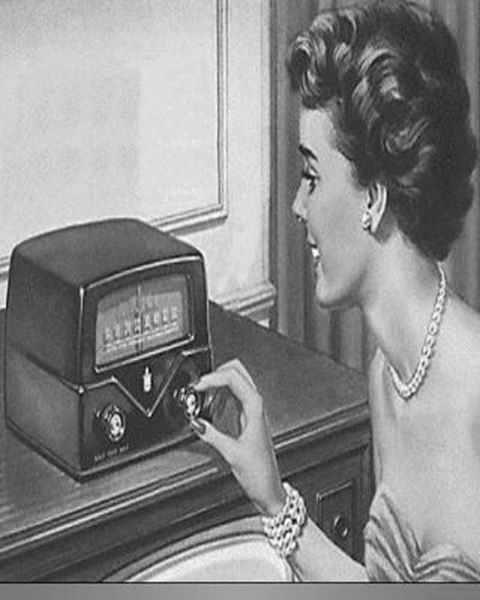 What is Trocadero's sound, to you? One of the things they teach in rock school is that a band should have a sound. Sure, the sound can (and must) evolve, but typically, there are certain parameters that should be kept in line, at least within each album.
We sort of tried to do that with our first record, but Ghosts That Linger tossed that concept out the window, as it included tunes such as First Wave, which was a departure from a rock trio / quartet sound.
Flying By Wire, our latest release goes absolutely all over the place.
So again -- I ask, what is Trocadero's sound to you? Would you rather this stuff get released in a more "categorized" way? Does it matter to you? What are your favorite songs?
Posted by: nico
---
---
---
14 Nov 2011
Austin, TX, has a lot of cool things. This is one of them, a MIDI guitar connected to Tesla coils playing Iron Man:
Posted by: nico
---
---
---
28 Jul 2011
Ghosts That Linger is available on iTunes
A big <3 to Finch for making this cool preview video of Ghosts That Linger, and for RvB for inspiring quite a few of these songs.

---
---
---
29 Nov 2009
This made me drool a little bit.
In other words, having this: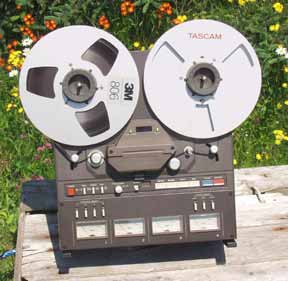 fit into that: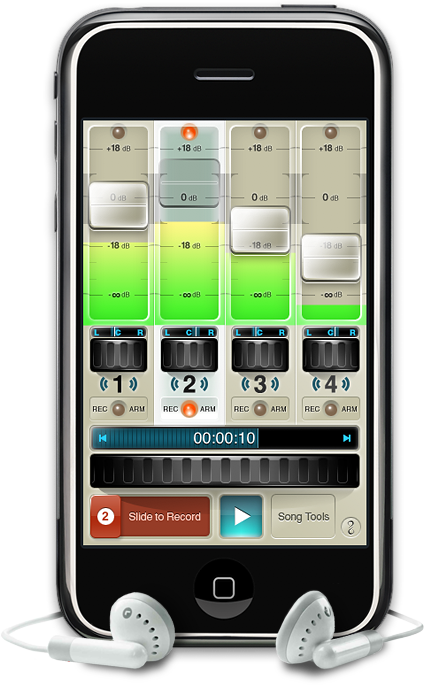 is awesome.
Posted by: nico
---
---
---
10 Nov 2009
We've updated the Music section with clips and lyrics for songs from our second album, Ghosts That Linger.
I spent a good deal of yesterday and most of today on a project I'd been putting off for a while. My favorite solid state amp is the Gallien Krueger 200MB. The MB stands for Micro Bass, and the first generation ones (you can tell them from the newer models by their black control panel) was an amp I first discovered in college as my upright bass teacher had one. It's a very mellow sounding amp, with an extremely musical compressor / sustainer and fixed EQ section.
The newer models sound more brittle unless you turn every knob from the parametric EQ section fully counter-clockwise, and while I owned one for a brief period, I sold it the moment I was able to find an older model. The one I have here is my 2nd 200MB -- the first one is permanently kept in Saint Barths, which the band used for several shows we did there back in the day.
My only complaint about these amps is that the stock Pyle speaker they came with sounds a bit dull, and is voiced for bass. I replaced the speaker in my other 200MB with an old JBL K120 from the 60s, and was very happy with the results. I've had a JBL D123 from the same era which I've been intending to put in the GK, and I did just that. Even though D123's were really meant to be hi-fidelity speakers (not at all voiced for guitar like the D-120s or K120s,) I really love how they handle highs. (Sorry, blurry photo.)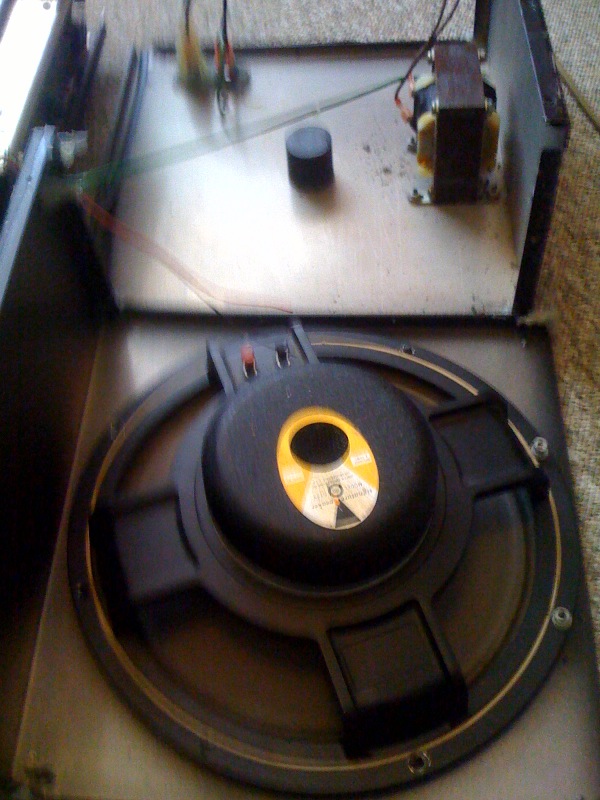 These GK's are a real pain to disassemble, requiring almost 40 screws that need to be removed and replaced in a specific order. (Think of working on a late 80's compact Japanese car, where to get to the alternator, you have to take off the front right wheel and, like, the manifold.)
But they are small, light (even lighter with the JBL), and sound great -- almost ideal for baritone guitar. Here's the GK back together (with my copy of ODST for size reference), and my wounded Pro Reverb in the background.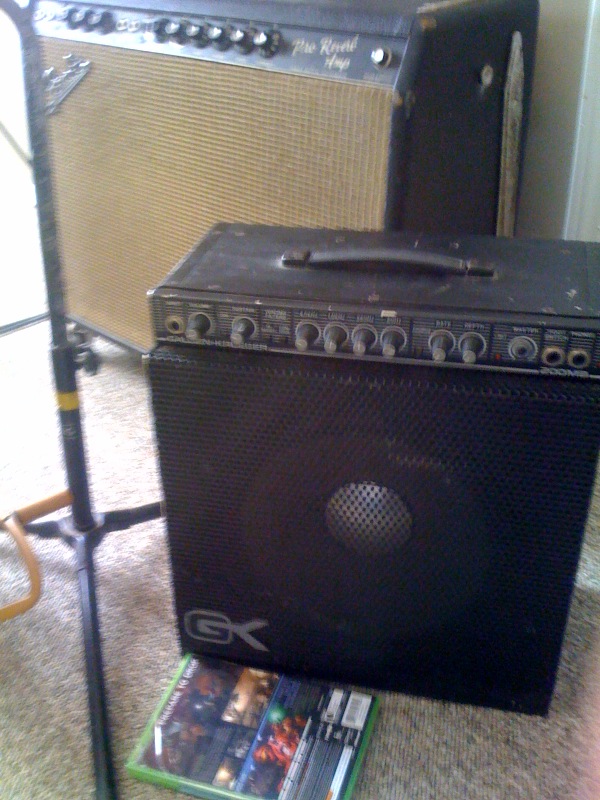 Posted by: nico
---
---
---
18 Sep 2008
Today, I received the visit of a distinguished mammal: Fairfax the Bunny showed up at my doorstep to say hi and to fill me in on some of the stuff I missed at PAX.
Fairfax belongs to a baby girl named Marissa. Marissa was diagnosed with a little-known condition called Infantile Spasms, and so Fairfax travels to different places to raise awareness about the disease.
I decided to treat Fairfax to some fries at one of my favorite joints, Charlie's Kitchen in Harvard Square: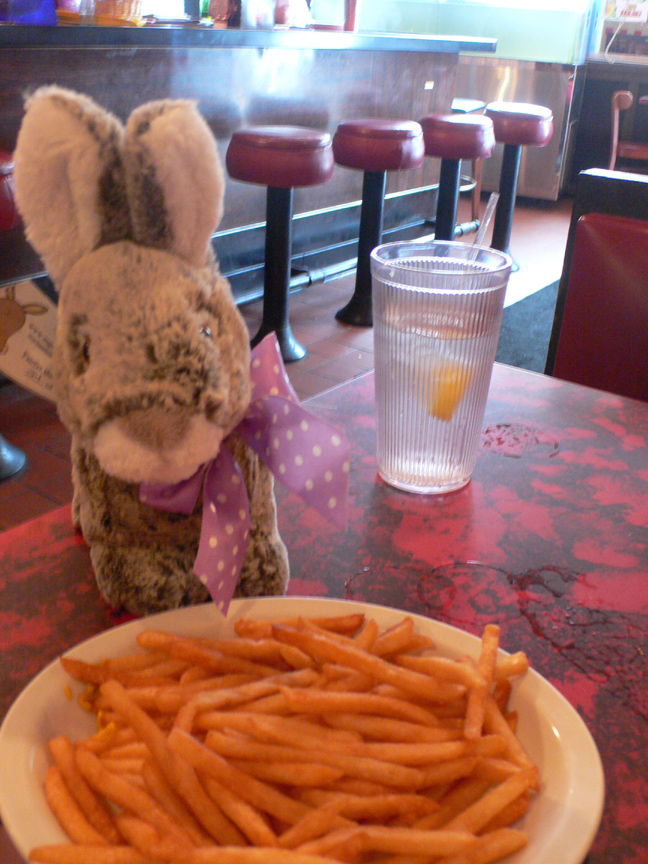 After lunch, we practiced a little tune together (yes, some people looked at us kinda strange, but fuck 'em.)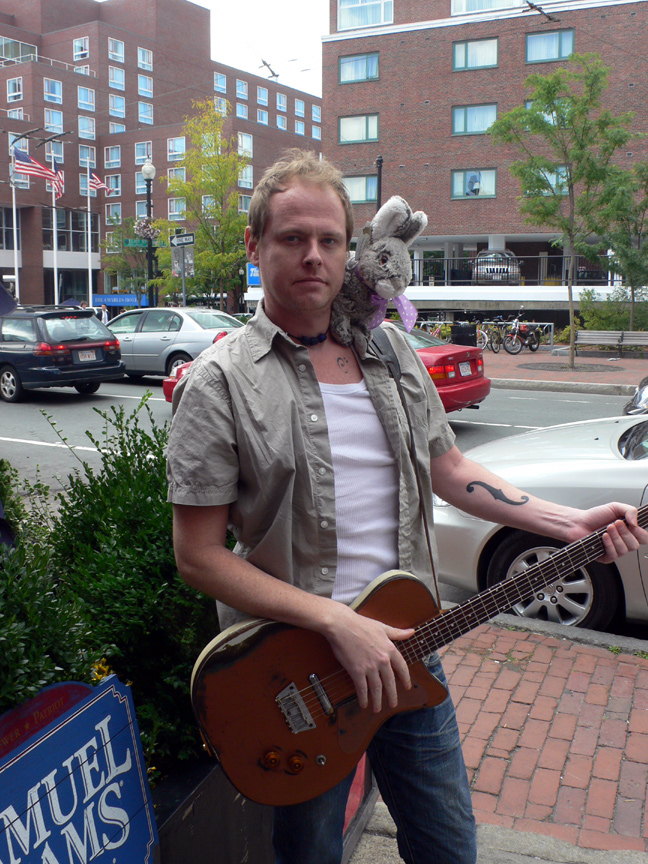 It turns out Fairfax is a decent glockenspiel player.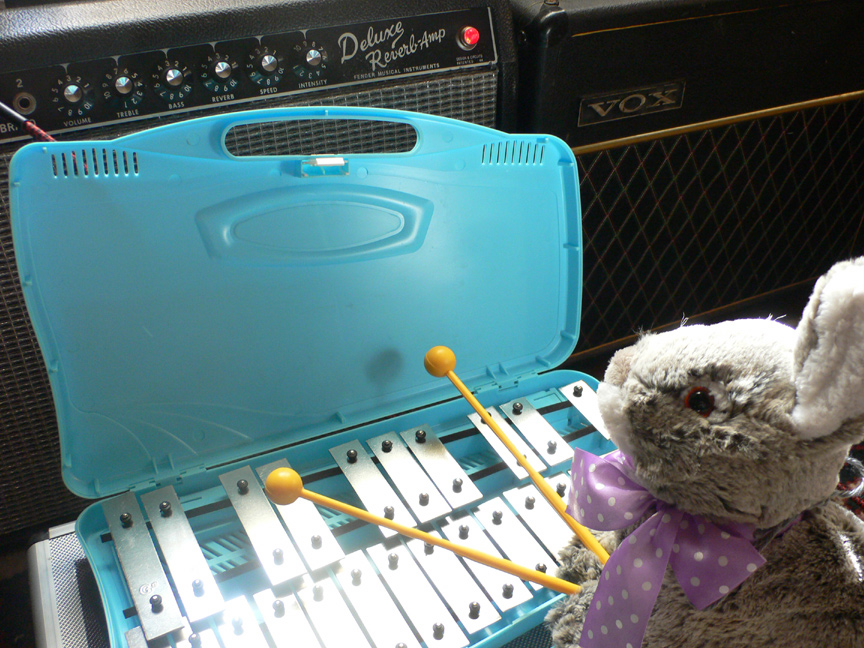 So we put together a quick little instrumental which you can check out here.
This is Marissa's website, where you can send her warm wishes, cold cash, and where you can even get your very own Fairfax.
Posted by: nico
---
---
---
09 Jul 2008
RvBTO was a blast, as always -- thanks to all who attended!
In order to cover our travel and hotel costs, we made a few T-Shirts and hats, and we still have a few of those left. Since the quantities are too low to warrant them being put in the Rooster Teeth store, we're going to put them up for sale here. [EDIT: these are all gone.]
Before we do that, however, I'd like you, the awesome cool kids who actually bought shirts and hats, to be our models. In other words, I'd like you to take some pictures of yourself wearing the shirts and / or hats.
If you could keep the following guidelines in mind, that'd be super:
1. The picture should be of you in front of a white, or light, solid wall.
2. The frame of the picture should be from the top of your head to your waist. (Doesn't have to be exact).
3. Take multiple pictures with different expressions, arm positions, etc..
Please also keep in mind that we're going to use these pictures for marketing purposes. If you are not cool with that, please don't submit!
Please send your submissions here.
Thank you!!!
Posted by: nico
---
---
---
24 Apr 2008
We'll be playing at the Middle-East upstairs in Central Square, Cambridge, Massachusetts, tomorrow Friday, April 25, for the ROFLcon concert.
If I'm lucky, I'll have my picture taken with Leroy Jenkins.
[EDIT: I did get my picture taken with Leroy! He is a really cool guy who had awesome tales to tell of being mercilessly hunted on his PvP server because everyone wanted a screenshot.]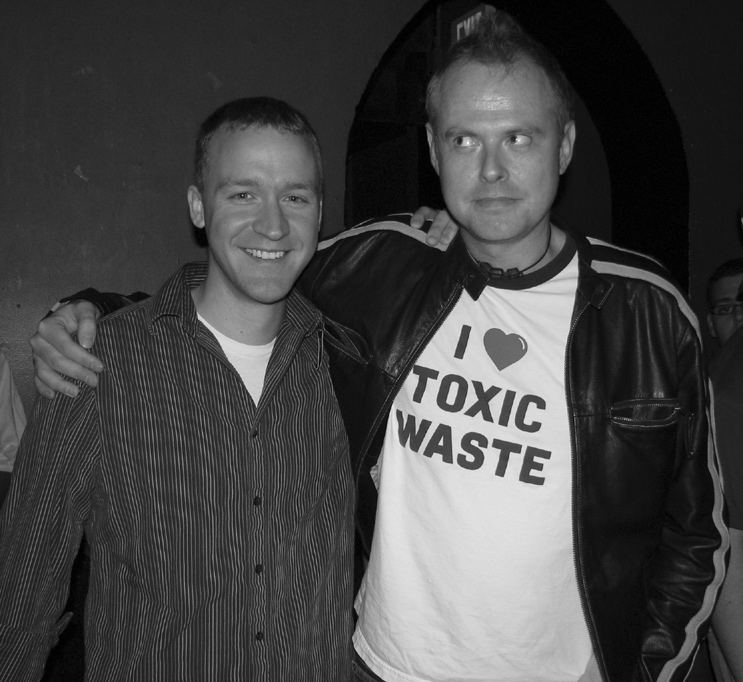 Posted by: nico
---
---
---
25 Jul 2007
We received the most amazing email:
Your material is on the One Laptop Per Child! We're trying to see if we can get some summary statistics about it, and I'll keep you posted to let you know where your material has gone. Suffice it to say, we're sure that your material has made it as far as the test villages for the launch in Libya.
I'd been contacted a few months ago about submitting music to this incredible project which aims to create a $100 laptop for mass distribution for developing countries around the world. In addition to functional software, the laptops have entertainment which include games and music.
The One Laptop Per Child (laptop.org) website is here
Three of our songs were selected: A Girl Named Tex, BATE, and Oh Five!
I can't begin to describe how humbling it is for all of us to be a tiny part of something that big.
Posted by: nico
---