14 Items tagged 'Live show'
---
04 Jul 2014
Looking forward to seeing you all at RTX this weekend.
There are two events where you can catch me:
1. Music in RvB Seasons 11 and 12 panel, with the lovely Miles Luna and myself. That's on Saturday at 3PM in Room 17.
2. I'll be playing a few songs at the RTX SideQuest Lounge event at Buffalo Billiards (201 E 6th St) on Sunday. I'll go on around 10pm. Not sure if tickets are available, but the venue is 18+
Cheers!
-n
Posted by: nico
---
---
---
28 Jan 2014
I'm excited to announce the availability of Trocadero's new release When We're Together, which celebrates the band's 15th anniversary and a decade of collaboration with Rooster Teeth.
This CD/DVD combo contains the entire concert we performed at RTX 2012 in both audio (CD) and video (DVD), with a setlist going as far back as Vale Deah (RvB01 end credits) to Bolt (RT 10-year retrospective video.)
In addition to the live songs, the CD contains four bonus studio tracks: Carolina in the Morning from RvB10:E11, Contact from RvB11, and instrumental versions of Colors and Good Fight.
We sweetened the DVD with additional live footage from our first show and other concerts, interviews by Burnie and Matt, and a 10-minute Story of Trocadero video narrated by the handsome Miles Luna.
When We're Together is a CD/DVD combo and is available at the Rooster Teeth Store here -- mp3 downloads are available here
You can preview all tracks by going here
Posted by: nico
---
---
---
03 Nov 2013
Fifteen years ago today, Trocadero played its first show at a small club in Cambridge, MA called T.T. The Bear's Place.
For this anniversary month, we've some special announcements for you here and on http://www.trocadero.net -- the first of which is a soon-to-be-available CD / DVD called When We're Together, which will include footage and audio from our 2012 RTX performance. To give you an idea, here's a preview video of Steady Ride (Gun Metal Green), which originally played over the RvB Season 2 DVD end credits.
Thank you to Rooster Teeth for flying us out to Austin, for filming and editing the show, and for sustaining the weird little brand of music we make.
Thank you to our fans for supporting us. We <3 you.
Posted by: nico
---
---
---
---
---
---
25 Feb 2013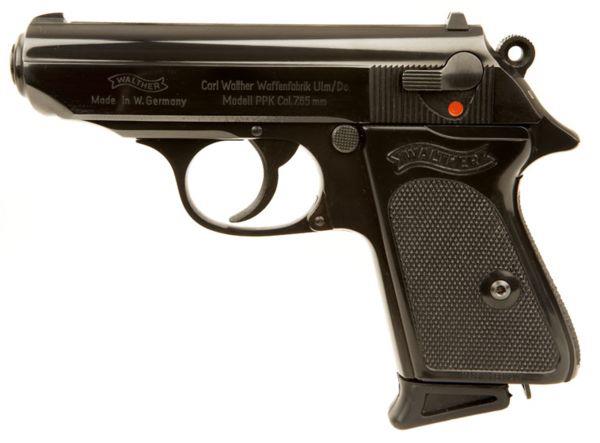 I apologize if that's the "wrong" Walther.
I'll talk about this more at length in a future post, but basically, James Bond was a big influence on me, and for the band eventually. For me because my deceased father LOVED Bond, to the point where he owned a correctly-painted charcoal grey Aston Martin. And because, whenever I listened to the old soundtracks, I always heard baritone guitar.
In fact, one of the covers we used to play during our early shows was Carly Simon's Nobody Does It Better -- we did it with respect and fun, and I have a horrible recording of us playing it where I'm flatter than than a pancake, and where Brandon kills it, and if you're really a fan of train wrecks, well here it is.
All this preamble just to say that there's a documentary on Netflix called James Bond 007: Everything or Nothing, and it's pretty cool, so if you have Netlix, check it out!
Posted by: nico
---
---
---
21 Jul 2012
WTB: RTX Trocadero show audio
If you saw the Trocadero performance at RTX and recorded it in its entirety on any kind of device, I would like to hear from you.
I'm not looking for video, just audio that was recorded within the crowd. This is so that, in the event we release a live recording, we can have the option for more "ambient" / "crowd" audio.
Thanks!
Posted by: nico
---
---
---
12 Jul 2012
Flying By Wire is now up on iTunes as well as the RT Store. We've also added clips and lyrics to trocadero.net in the Music section.
I realize that only a small percentage of people from the site actually went to RTX so I'll keep it short:
The Guardians as well as the attendees were awesome -- I know some of the lines were a little long, but people were really cool about everything. Guardians, you earned your shirts for sure.
It was awesome to run into old and new friends. I wish I had been able to spend more time with everyone, and I am grateful for the time I did get to spend with friends. (Dr Jones, dinner in Toronto.)
RT, you are the greatest company in the world.
People who listened to us on Saturday night, thank you <3
The most number of people we've ever played for is maybe 150... to go from that to 1000+ is pretty terrifying, but you guys and gals were awesome and nice and forgiving.
We hope you enjoyed the Trocadero rehearsal.
Posted by: nico
---
---
---
09 Jul 2008
RvBTO was a blast, as always -- thanks to all who attended!
In order to cover our travel and hotel costs, we made a few T-Shirts and hats, and we still have a few of those left. Since the quantities are too low to warrant them being put in the Rooster Teeth store, we're going to put them up for sale here. [EDIT: these are all gone.]
Before we do that, however, I'd like you, the awesome cool kids who actually bought shirts and hats, to be our models. In other words, I'd like you to take some pictures of yourself wearing the shirts and / or hats.
If you could keep the following guidelines in mind, that'd be super:
1. The picture should be of you in front of a white, or light, solid wall.
2. The frame of the picture should be from the top of your head to your waist. (Doesn't have to be exact).
3. Take multiple pictures with different expressions, arm positions, etc..
Please also keep in mind that we're going to use these pictures for marketing purposes. If you are not cool with that, please don't submit!
Please send your submissions here.
Thank you!!!
Posted by: nico
---
---
---
24 Apr 2008
We'll be playing at the Middle-East upstairs in Central Square, Cambridge, Massachusetts, tomorrow Friday, April 25, for the ROFLcon concert.
If I'm lucky, I'll have my picture taken with Leroy Jenkins.
[EDIT: I did get my picture taken with Leroy! He is a really cool guy who had awesome tales to tell of being mercilessly hunted on his PvP server because everyone wanted a screenshot.]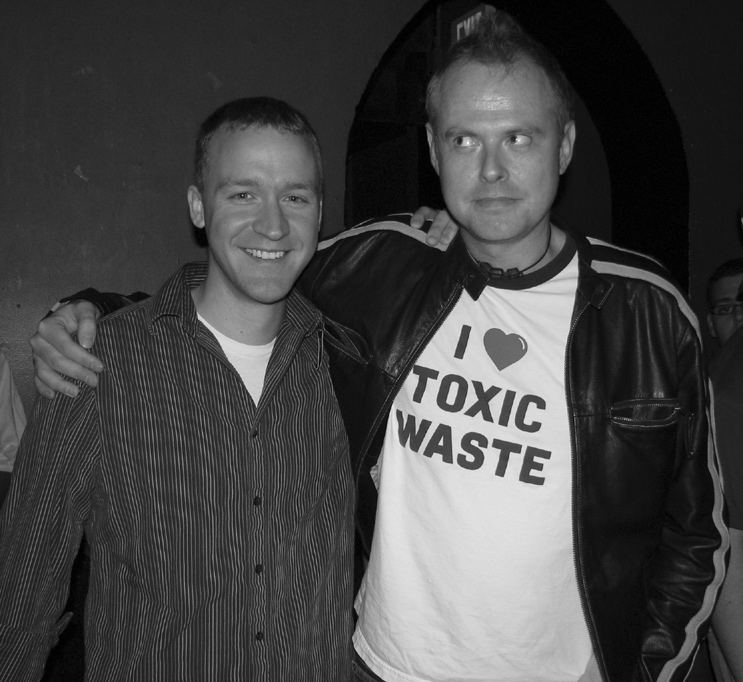 Posted by: nico
---
---
---
26 Jul 2007
There are certain places or events which transcend the amazing people who create such events, either as organizers, or participants.
I know a lot of you had to make sacrifices, financial and otherwise, in order to attend RvBTO 3, and we want to thank you all, from the bottom of our hearts, for giving us such a great weekend.
The show was fun, loud, and sloppy, but had that energy, the one that makes writing and performing music a fundamental part of life.
I want to especially thank the people who purchased the 50 copies of the Toronto Mixes CD that we created. You are all very special (in a non short-bus way), and I hope you like the CD.
Posted by: nico
---
---
---
21 Jun 2007
Thanks to everyone who made it to our show at TT's back in April! We've been in the studio working on our followup CD, and we'll have some new clips for you to check out in the near future. In the meantime, we have two shows lined up:
Friday, July 6: The Lizard Lounge 1667 Mass Ave, Cambridge, Massachusetts. The show is 21+, we'll go on around 11:30PM, but we'd recommend getting there a little early since the show might sell out, as we're playing with the ever so awesome band Angeline. (If you like the sound of the Casio vibes on our tune No One, well, Angeline's got the real deal.) Words can't express how cool and real this band is! The Lizard is an incredibly intimate venue where we'll be premiering two new tunes which appear in Red vs. Blue S5:E100.
Saturday, July 14: RvBTO. We'll be in Toronto, Ontario on Bastille Day for the RvB fan event RvBTO. We'll be performing at the after party on Saturday night at the Ram in the Rye, located at Church and Gould.
---
---
---
17 Apr 2007
It's on! T.T. The Bear's Place in Central Square, Cambridge, Massachusetts on April 21 (this Saturday) at 10:00PM. Tickets are 8$, and the show is 18+. Also appearing that night are The Break Mission, Huck, and The Curtain Society. Hope to see you there!
Also, Anime Boston is this weekend! I'll be joining Gus and Joel and we'll be at the Red vs Blue booths (#504 and #506) at the Hynes Convention Center.
Posted by: nico
---
---
---
23 Mar 2007
We'll be playing at T.T. The Bear's Place in Central Square, Cambridge, Massachusetts on April 21 at 10:00PM. Tickets are 8$, and the show is 18+. There are other cool acts on the bill which we'll link to you as well.
For those of you who have seen us live, you know how special T.T.'s is to us. This club, a fixture of the Boston music scene since the 70s, is where we played our first show back in 1997, and so it's only fitting that after our three-year hiatus, we should be playing there.
We'll have more details for you in a week or so.
---
---
---
13 Feb 2007
2007 will be our year, and we hope it is yours too!
After some personal (and personnel) setbacks, work on our follow-up CD is moving along, and we're looking into playing a show in April. Stay tuned.
The broken links, including the links to Alien Champion are now fixed, thanks for letting us know about them.
Posted by: nico
---