9 Items tagged 'Stuff That Rocks'
---
07 Jan 2014
Check out this phenomenal Mac/PC software that parses chords from your mp3s, it's like playing IRL Guitar Hero.
Posted by: nico
---
---
---
26 Nov 2013
Hannah Mickunas has appeared as a guest vocalist on several songs, including Carolina in the Morning and Contact.
Check out her awesome new band Dialedtones:
On SoundCloud
On Facebook
Posted by: nico
---
---
---
23 Nov 2013
Have fun with this one!  I made a guitar tutorial for anyone that wants to learn the Man in Red riff off of the Flying by Wire album.  
-Violet <3
Posted by: Violet
---
---
---
06 Mar 2013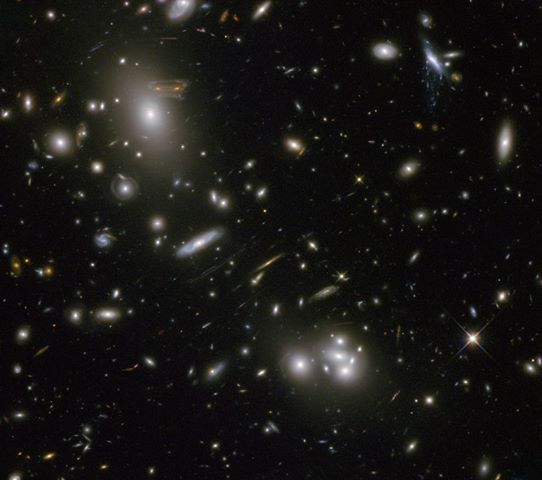 Can you spot the Space Invader in this (untouched) photo taken by the Hubble Space Telescope?
Posted by: nico
---
---
---
14 Nov 2011
Austin, TX, has a lot of cool things. This is one of them, a MIDI guitar connected to Tesla coils playing Iron Man:
Posted by: nico
---
---
---
29 Nov 2009
This made me drool a little bit.
In other words, having this: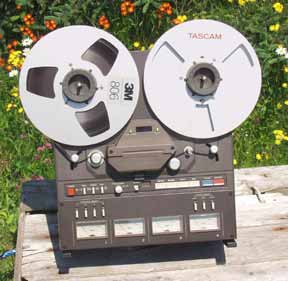 fit into that: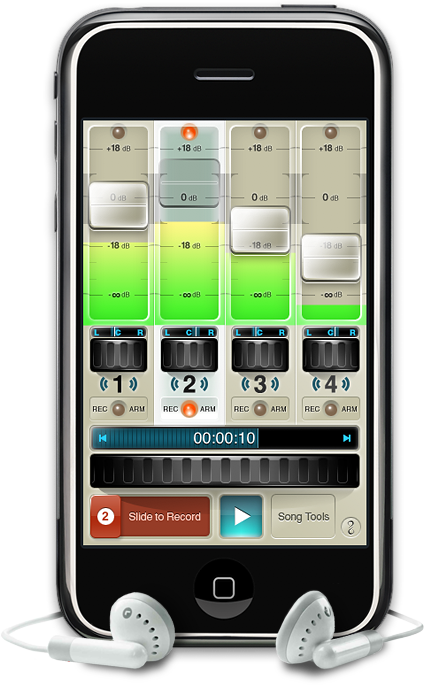 is awesome.
Posted by: nico
---
---
---
18 Sep 2008
Today, I received the visit of a distinguished mammal: Fairfax the Bunny showed up at my doorstep to say hi and to fill me in on some of the stuff I missed at PAX.
Fairfax belongs to a baby girl named Marissa. Marissa was diagnosed with a little-known condition called Infantile Spasms, and so Fairfax travels to different places to raise awareness about the disease.
I decided to treat Fairfax to some fries at one of my favorite joints, Charlie's Kitchen in Harvard Square: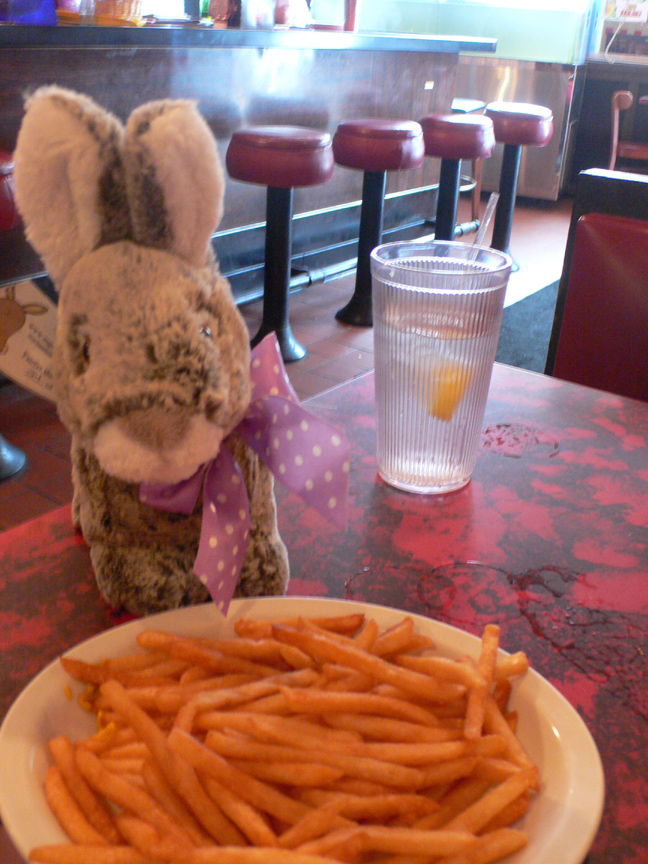 After lunch, we practiced a little tune together (yes, some people looked at us kinda strange, but fuck 'em.)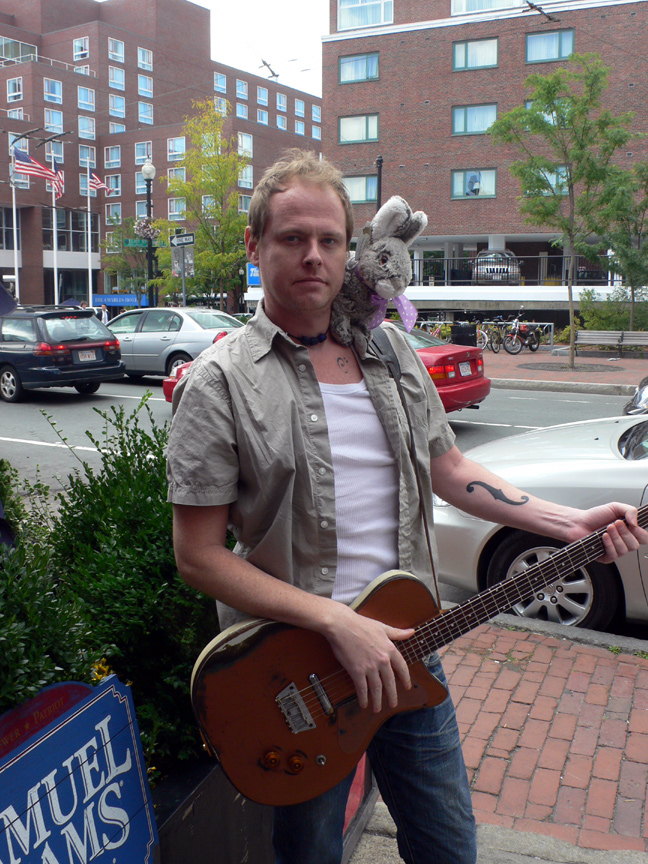 It turns out Fairfax is a decent glockenspiel player.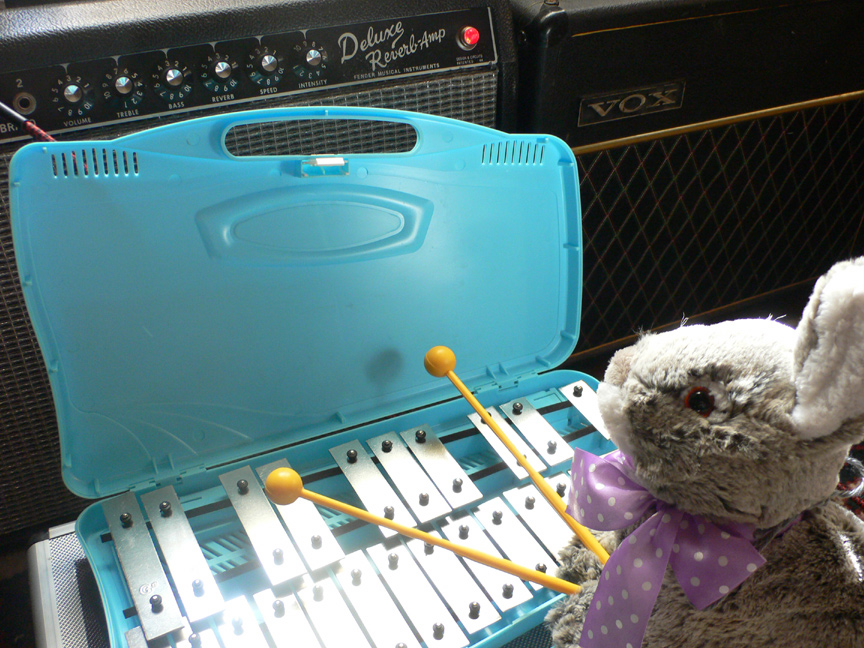 So we put together a quick little instrumental which you can check out here.
This is Marissa's website, where you can send her warm wishes, cold cash, and where you can even get your very own Fairfax.
Posted by: nico
---
---
---
24 Apr 2008
We'll be playing at the Middle-East upstairs in Central Square, Cambridge, Massachusetts, tomorrow Friday, April 25, for the ROFLcon concert.
If I'm lucky, I'll have my picture taken with Leroy Jenkins.
[EDIT: I did get my picture taken with Leroy! He is a really cool guy who had awesome tales to tell of being mercilessly hunted on his PvP server because everyone wanted a screenshot.]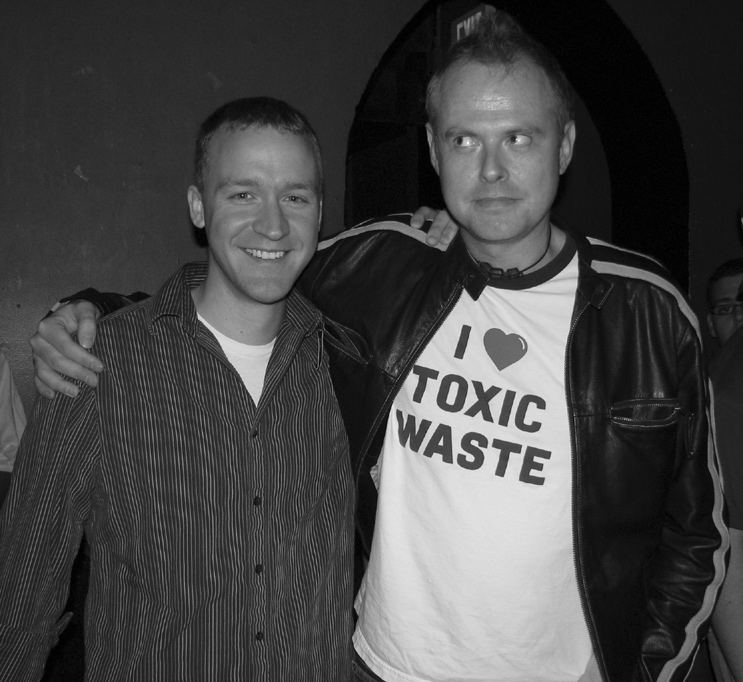 Posted by: nico
---
---
---
25 Jul 2007
We received the most amazing email:
Your material is on the One Laptop Per Child! We're trying to see if we can get some summary statistics about it, and I'll keep you posted to let you know where your material has gone. Suffice it to say, we're sure that your material has made it as far as the test villages for the launch in Libya.
I'd been contacted a few months ago about submitting music to this incredible project which aims to create a $100 laptop for mass distribution for developing countries around the world. In addition to functional software, the laptops have entertainment which include games and music.
The One Laptop Per Child (laptop.org) website is here
Three of our songs were selected: A Girl Named Tex, BATE, and Oh Five!
I can't begin to describe how humbling it is for all of us to be a tiny part of something that big.
Posted by: nico
---